To provide you with the best quality service utilizing the best medical technologies and resources, we request the payment be made at the time services are rendered.
We will provide estimates for all procedures upon request. If you have not received an estimate, you are welcome to request one at any time for your expected charges.
We accept payments via check, cash, Discover, Master Card, Visa, or with CareCredit®.
CareCredit healthcare credit card for veterinary care for pets big and small
Whether it's a routine checkup or emergency surgery, you shouldn't have to worry about how to get the best medical care for your pet. That's why we're pleased to accept the CareCredit healthcare credit card. CareCredit lets you say "yes" to recommended treatment for your pet immediately, and pay for it in convenient monthly payments that fit your budget.
CareCredit is the healthcare credit card designed exclusively for healthcare services with special financing options.* With CareCredit, you can use your card for all of your pet's follow-up care as well as annual exams and vaccines.
Learn more by visiting www.carecredit.com or contacting our office.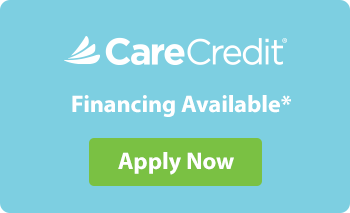 *Subject to credit approval. Minimum monthly payments required. Visit www.carecredit.com for details.
Discover, Visa and Master Card Accepted